Press Releases
PATCO News & Information
---
Released:1/24/2019
PATCO Paper Tickets Celebrate 50 Years of Service
Unique paper tickets loaded into machines as PATCO celebrates its 50th year of service
To celebrate 50 years of service, PATCO is utilizing special paper tickets that commemorate the major milestone.

The paper tickets, which were loaded into ticket vending machines on January 22, feature a special logo that acknowledges the 50th anniversary.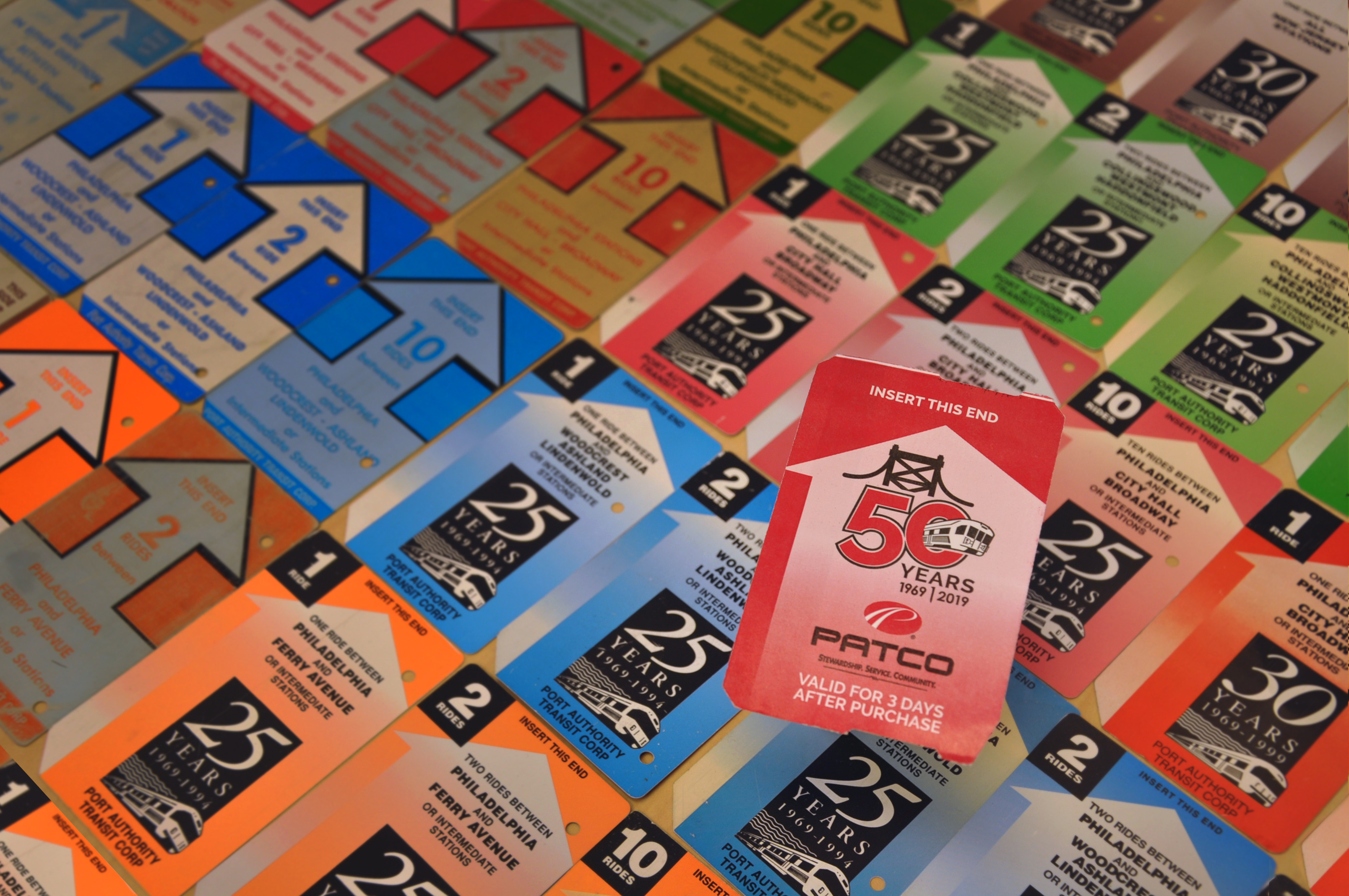 "These special tickets are a great way for our customers to join us in celebrating 50 years of service," PATCO General Manager John Rink said.

The 50th anniversary tickets will be in use for the remainder of 2019.

PATCO will mark its 50th anniversary on Friday, February 15, 2019 with special events at all stations from 7 a.m. to 9 a.m.

The PATCO Speedline operation began on February 15, 1969, with the first trip from Lindenwold, New Jersey, to Center City Philadelphia. Back then, the 14.2 mile line carried 21,200 people per day. Today, more than 38,000 people rely on the Hi-Speedline to get them to work, school, sporting events, shopping and anywhere else they need to go-quickly, easily and without the hassles of driving.
[ Return to List ]
---