Press Releases
PATCO News & Information
---
Released:11/15/2019
PATCO Launches Safety & Security App

The "Look Up. Speak Up." safety and security app offers riders a quick and discreet method for reporting concerns directly to DRPA/PATCO Police. App users can send photos, six second video, text descriptions and locations of suspicious people or activities.

From the home screen, users have two easy options for contacting DRPA/PATCO Police:
The "Report a Problem" button allows users to send text with a photo or short video directly to DRPA/PATCO Police. To ensure discretion, the camera flash is automatically disabled when photos are taken through the app. When reporting a problem, users can select locations and report categories. In addition, reports may be submitted anonymously.
The "Call Police" button will connect riders directly to DRPA/PATCO police.
The app is available now for download in the Google Play and Apple App stores.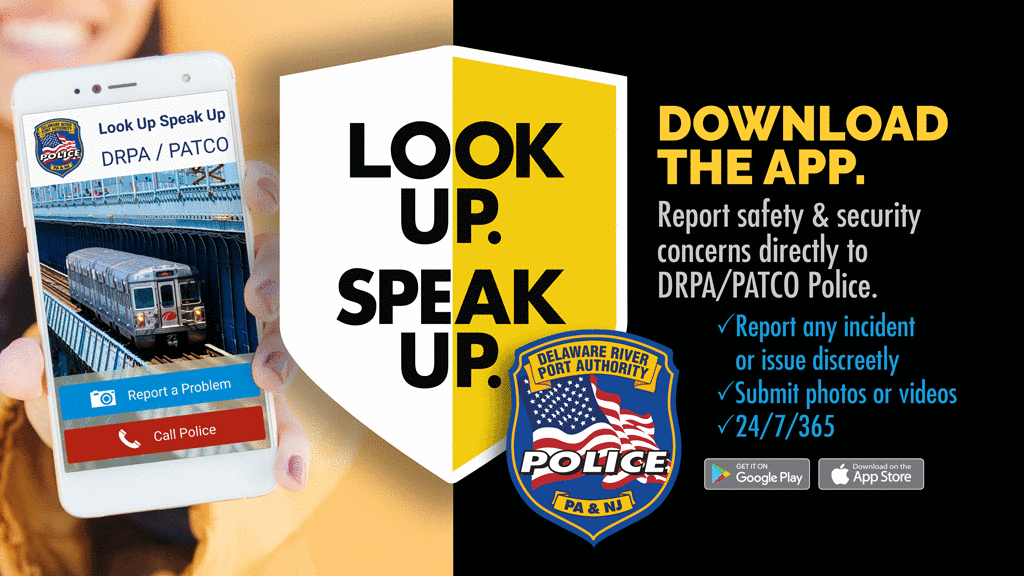 [ Return to List ]
---