Press Releases
PATCO News & Information
---
Released:1/26/2021
New PATCO Schedule Starts Saturday, January 30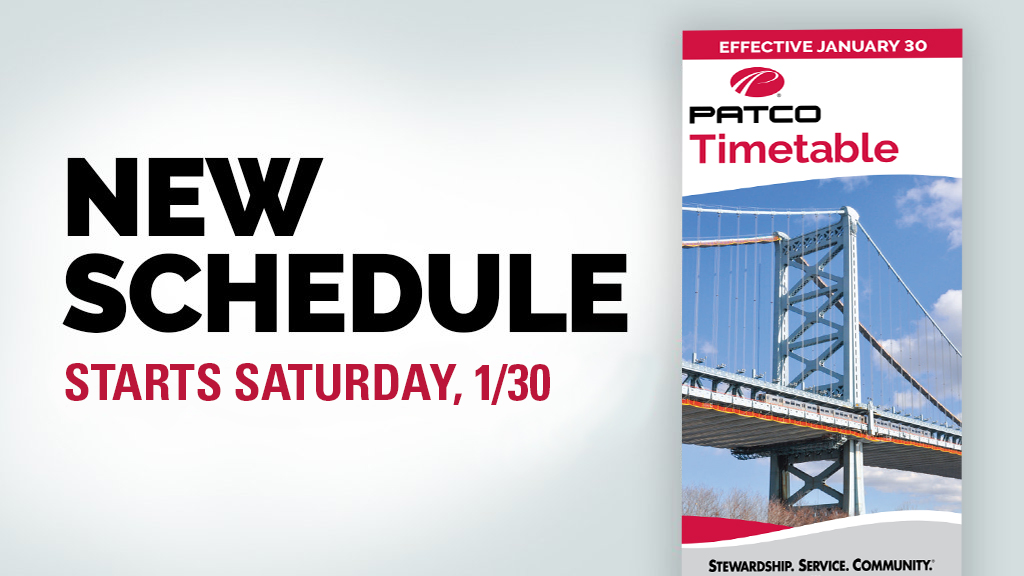 PATCO shifts to new schedule to accommodate River Line connections

A new PATCO schedule will go into effect on Saturday, January 30. The new schedule contains minor adjustments to accommodate passengers transferring from PATCO to River Line connections at the Walter Rand Transportation Center in Camden, New Jersey.

The new schedule involves trains leaving a few minutes earlier than the previous schedule to allow passengers additional time to make their River Line connection.

The new schedule also aims to provide a high level of service with appropriate social distancing for customers based on current ridership statistics.
To view the timetable, click here.

In addition to the new schedule, beginning at 10 p.m. on 1/29, the West Headhouse Entrance at the Broadway Station will be closed until further notice. Customers can access Broadway through the Walter Rand Transportation Center entrance located directly across the street.
[ Return to List ]
---