Press Releases
PATCO News & Information - Archives
---
Released:7/13/2017
July 13 Morning Rush Hour Information
On Thursday, July 13, a piece of contractor equipment derailed shortly after 5 a.m. near Lindenwold Station. There were no injuries.

Trains single-tracked around the area on an emergency schedule through the morning rush hours. To meet ridership demands, empty trains were dispatched directly to stations requiring additional westbound service.
The piece of equipment was removed by a crane and flatbed car after the morning rush. Normal schedule resumed at 2 p.m.
Below are pictures of the derailed equipment and the removal operation: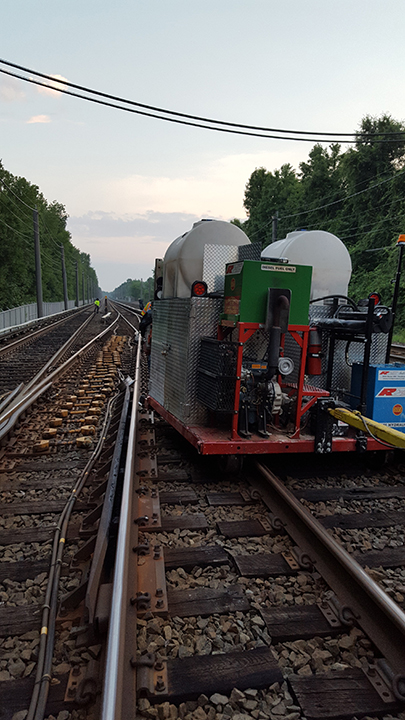 Derailed equipment causes emergency schedule during AM rush hours on Thursday, July 13.
Trains were required to single-track around the area.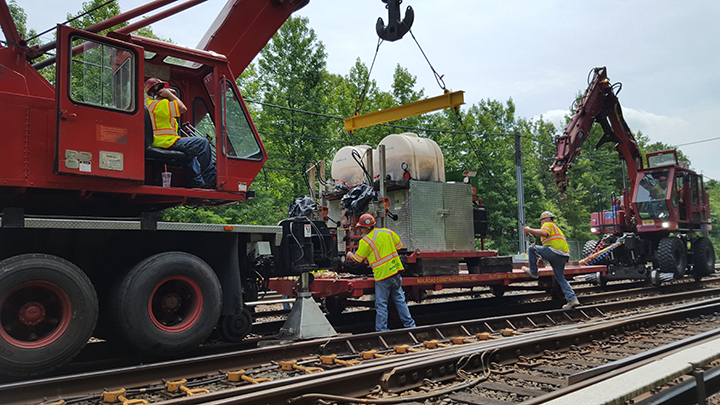 Crews work to remove disabled contractor equipment from track area. Full service resumed at 2 p.m.
[ Return to List ]
---