Station Alert Information
Collingswood Station - Temporary Closure of 2 Fare Gates

Only 2 of 4 Fare Gates will be available October 22 through Early 2019

As part of the Elevator Installation Project, two of the four fare gates at Collingswood Station will be taken out of service on or around Monday, October 22. Four gates will be available again in early 2019.

The reduced number of fare gates is required to allow construction, and their reconfiguration to allow the addition, of a ramp to the new elevator.
During construction, you may require extra time to reach the platform, especially during rush hours.

PATCO apologizes for any inconvenience this temporary measure may have on your commute. Your patience is appreciated.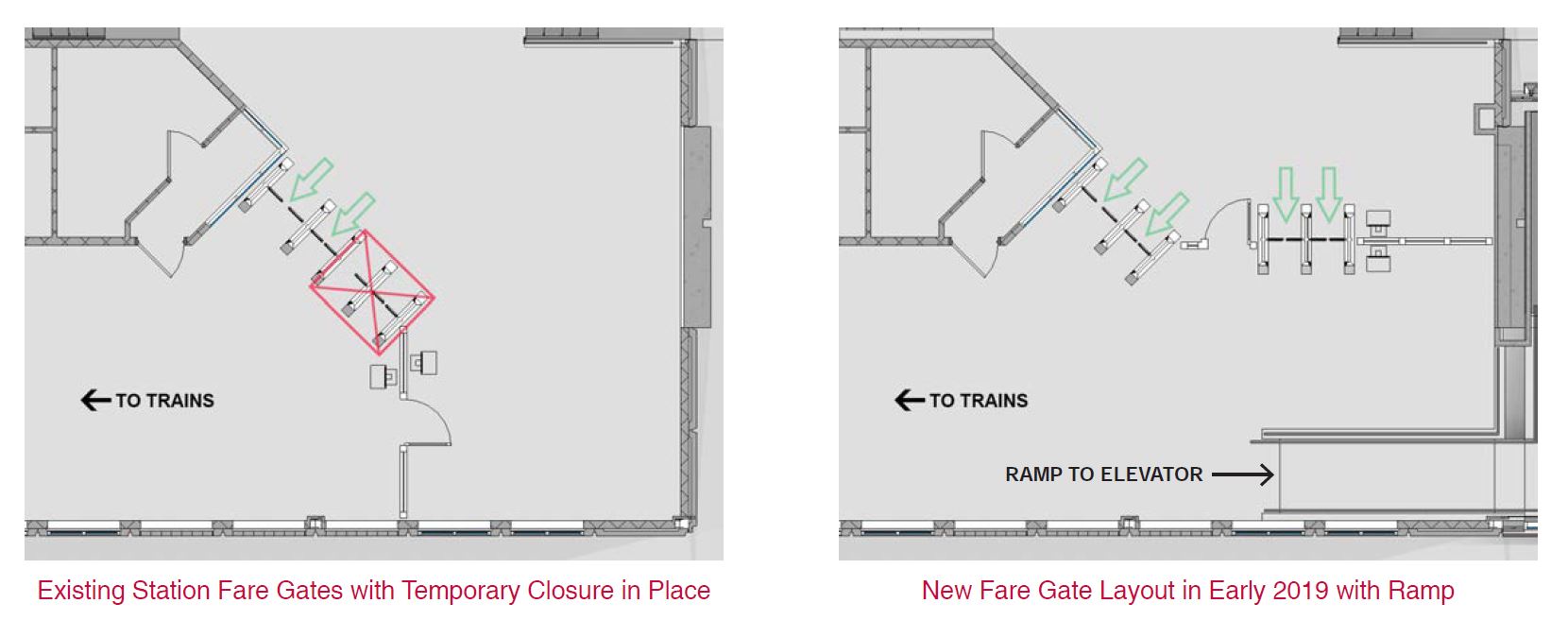 Attention Broadway Customers
Please be advised the Broadway West Head House will be closed every weekend in January and February. The Head House will close at 10:30 p.m. on Fridays and re-open at 5:00 a.m. on Mondays. Customers can access the station through the Walter Rand Transportation side (across the street) during this time. We apologize for any inconvenience.
Attention City Hall Customers
Due to continued work, necessary Station Closures will be: Thursday, 2/7/19 from 8:00 p.m. until 4:00 a.m. Friday, 2/8/19 AND Friday, 2/8/19 from 8:00 p.m. until 4:00 a.m. on Monday, 2/10/19. We apologize for any inconvenience.