Special Schedules
Friday, 11/16 | Eastbound ONLY from 10:15P - 12:22A
[Download PDF]
Saturday, 11/17 | Eastbound & Westbound from 6:50A -12:24A
[Download PDF]
Sunday, 11/18 | Eastbound & Westbound from 6:55A - 12:34A
[Download PDF]
Station Alert Information
PATCO Woodcrest Parking Lot Rehabilitation Construction

Project Background
PATCO will rehabilitate the parking lot at the Woodcrest Station over the next 10 months. During this time, portions of the parking lot and roadways will be inaccessible. Construction will include new curb and sidewalk, paving, striping, and improvements to the sanitary sewer. At all times, however, the areas of the parking lot not under construction and the station will remain fully accessible to individuals with disabilities and those using wheelchairs, strollers and bicycles.

What to Expect
Construction in the parking lot has started and is scheduled to be completed by Spring 2019. During construction, areas of the parking lot will be closed and vehicles will be unable to park in that area. As work zones are completed, the next area to be closed will be designated 24 hours in advance. In addition to the lot reconstruction, sidewalks will be reconstructed. During reconstruction of the sidewalks, ADA compliant access will be maintained. Be mindful of possible vehicle and pedestrian detours when traveling through the parking lot in transit to the station. Also, extended parking requests will not be granted during this project. As necessary, temporary handicap parking spaces and ramps will be constructed to ensure access is maintained. During reconstruction of Lot 3, temporary handicap facilities will be established in lot 5A. Signage will be posted. The map below shows which lots and roadways will be taken out of service and when. Nearby Ashland Station is recommended as an alternative station for parking during this project.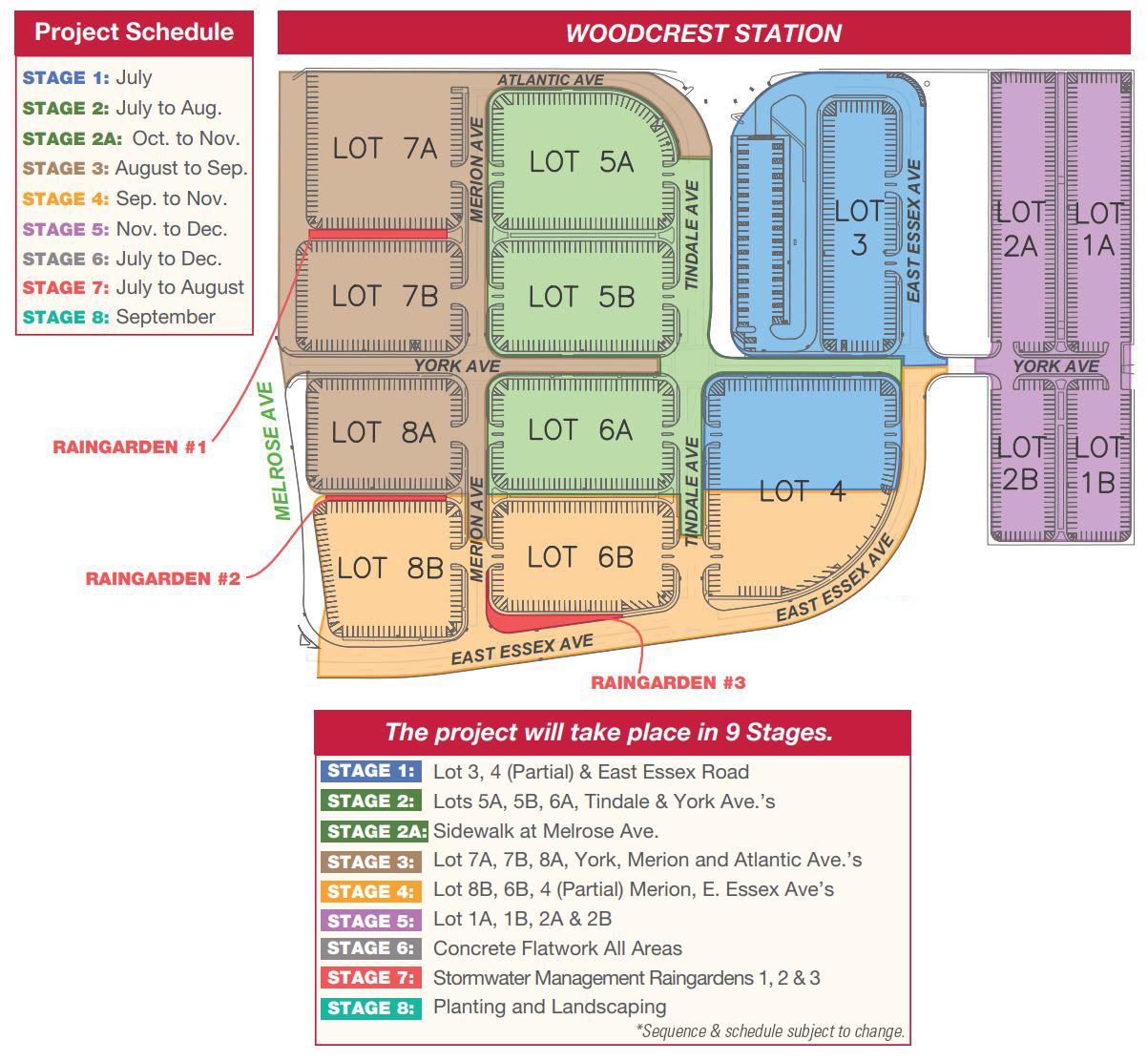 Collingswood Station - Temporary Closure of 2 Fare Gates

Only 2 of 4 Fare Gates will be available October 22 through Early 2019

As part of the Elevator Installation Project, two of the four fare gates at Collingswood Station will be taken out of service on or around Monday, October 22. Four gates will be available again in early 2019.

The reduced number of fare gates is required to allow construction, and their reconfiguration to allow the addition, of a ramp to the new elevator.
During construction, you may require extra time to reach the platform, especially during rush hours.

PATCO apologizes for any inconvenience this temporary measure may have on your commute. Your patience is appreciated.