Bike MS: City to Shore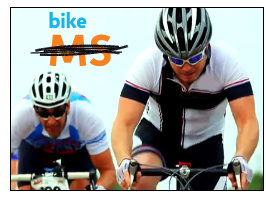 The Delaware River Port Authority and PATCO will once again host the start and finish of the Multiple Sclerosis Society's Bike MS: City to Shore Ride. Proceeds from the event will support medical research and community service programs in the fight to cure MS, a disease of the central nervous system.
Rider tips for Saturday Morning, 9/21
PATCO operates 24/7/365.
9/10th & Locust Station will be closed from 7 p.m. on Friday, 9/20 through 5 a.m. on Monday, 9/23 due to the flooring upgrade project.
Trains are running every 15-20 minutes to get you to the "Bike MS" Start site at PATCO's Woodcrest Station.
Purchase a one-ride ticket to Woodcrest Station from PATCO's Ticket Vending Machines (TVMs). The one-ride fare is $3.00 from any Philadelphia station or $1.60 from any New Jersey station.
Insert your PATCO ticket in the slot on the right-hand side of the wide fare gate. Take the ticket with you- you'll need it to exit when you reach Woodcrest Station.
You will find elevators at 15/16th & Locust, 8th & Market, Broadway, Ferry Avenue, Collingswood, Woodcrest and Lindenwold Stations. At other stations, please use steps.
Train Schedule for Saturday Morning, 9/21
Download PATCO Train Schedule for Saturday Morning, 9/21/19

Woodcrest Station Parking 9/20-9/22
Portions of the Woodcrest parking lot will be closed from midnight (12 a.m.) Friday, 9/20 until 5 p.m. Sunday, 9/22. On Friday, Lots 6A and 6B will serve customers who usually park in 8A and 8B at no charge. Please review the lot diagram and legend below for lot closing information. Please remove your car by the times listed or park in the designated customer parking area. Your vehicle may be towed if it is not removed in time. Thank you for your cooperation.
Additional Information
For Bike MS information, call (800) 445-BIKE or visit nationalmssociety.org
For PATCO information, call (856) 772-6900 or (215) 922-4600.