July 2018 Report to our Board and Customers
July 2018 Report to our Board and Customers
HIGHLIGHTS

End of an Era – On June 21 employees gathered to say good-bye to the last Vickers transit car as it left our Lindenwold facility on its way to Alstom, the car builder refurbishing our fleet of 120 cars. Ninety-eight (98) refurbished cars are on site at our Lindenwold facility.
SERVICE

Recognition of Customer Service – This month we received several unsolicited compliments about staff who are serving our customers on the front lines. For example:

• We received a Tweet about Station Supervisor Tiffany Leggette:
Tiffany, currently in the Collingswood station, is awesome. She dresses to celebrate every festive holiday. I've never seen her in a bad mood. She's always helpful. Tiffany is the best ♥

• We received an email from "Michael" regarding Money Room Supervisor Joe Christina, who was helping out with increased passenger flow for a BB&T concert, and Transit Ambassador Joshua Bridges:
Joe and Josh working at Broadway West today (Friday 6/8/18) at 7pm went above and beyond their duties by helping me and my family. They are excellent people and in my opinion are assets to your company.

• "Linda" sent us an email about Transit Ambassador Jacqueline Felder:
I was starting a new job and was trying to figure out if/how I could purchase Septa tickets or if I could use my PATCO card for both. Jackie at the Lindenwold station has the patience of a saint!! I was so anxious she had to repeat the same info for me like 7 times and even helped me make my first purchase of Septa transfers at the ticket kiosk. She could NOT have been more pleasant and seemed genuinely interested in assisting me and making sure I understood what to do and which Septa ticket I had to present when. Jackie is just a truly, truly sweet person. PATCO is incredibly lucky to have her serve the public on their behalf! Thank you, Jackie!!!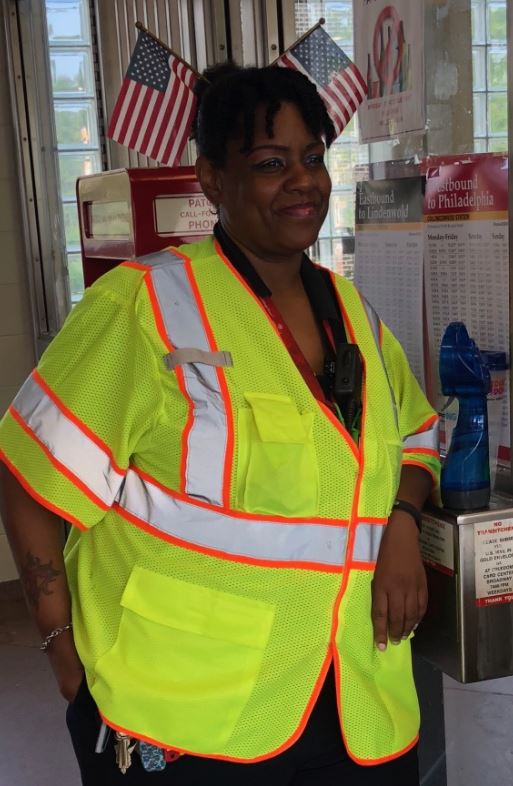 New Schedule – On June 16, PATCO implemented an enhanced schedule that features significantly more service during off-peak hours. Adding 86 trips each week responds to increased demand and is now possible with the recent completion of track and infrastructure upgrades. On Saturdays service has increased from every 20 minutes to every 15 minutes; and on Sundays service increased from every 30 minutes to every 20 minutes. We are also running more frequent service on weekday evenings.

On-Time Performance – In June, 2018, our on-time performance was 96.53% for the month and 96.31% for the Year to Date. Performance in the AM peak was at 97.73%.

STEWARDSHIP

Escalators / Elevators –

• Availability –We met our goals again this month. Availability of elevators was 98.48% for the month and 99.29% for the year to date. Availability of all escalators was 97.08% for the month and 96.08% for the year to date.

• Performance of Preventive Maintenance - Monthly preventive maintenance was performed on all available escalators and elevators in June.

COMMUNITY

School Field Trips – In June PATCO hosted field trips into Center City for four local schools. To maximize safety and efficiency for the almost 200 students and chaperones traveling during morning rush "hours", PATCO staff visited the schools ahead of time, speaking with the students in much smaller groups in quiet settings. PATCO also facilitates the purchase of the tickets by preparing the tickets ahead of time, making travel on the day of each trip as smooth as possible.