Press Releases
PATCO News & Information
---
Released:12/7/2018
Thousands Get Into Holiday Spirit On Santa
Riders of all ages share wish lists with Santa on annual train ride
Several thousand riders got into the holiday spirit by traveling on PATCO's Santa "Silver Sleigh" train on Saturday, December 1, 2018.

The event, which has grown year by year in popularity, has become an annual holiday must-do for families.

Three specially decorated PATCO trains, each featuring one of Santa's special helpers, departed from the Lindenwold station in New Jersey and picked up passengers at all stops along the way to 16th and Locust Streets.

Riders young and old shared their wish lists with Santa, while listening to seasonal music and enjoying candy canes, which were handed out by Santa and his elves.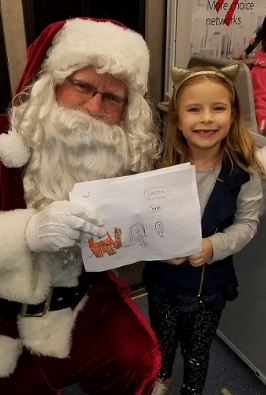 After departing the Santa "Silver Sleigh," many families ventured into downtown Philadelphia to take in all of the holiday sights and sounds the city has to offer.

"We're making the train ride part of the family holiday fun," said John Rink, PATCO General Manager. "PATCO is the best way to enjoy holiday traditions in Philadelphia. We are already excited about next year's Santa Silver Sleigh experience."

This is the 7th year that PATCO has operated the Santa Silver Sleigh and it is typically held on the first Saturday after the Thanksgiving holiday weekend.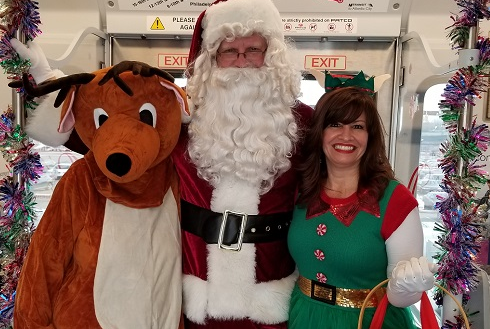 [ Return to List ]
---