Press Releases
PATCO News & Information
---
Released:1/9/2019
PATCO Reminds Riders to Look Up. Speak Up.
Employees handout microfiber cleaning cloths as part of an on-going transit security campaign
PATCO staff, along with transit police officers, handed out microfiber cleaning cloths to customers on Thursday, January 10, 2019 to remind riders that transit security is a community effort.

The 6"x6" microfiber cloths are highly effective at cleaning eye and sunglasses, as well as mobile phone screens, and help to remind riders to "Look Up. Speak Up." if they observe suspicious activity while traveling on PATCO.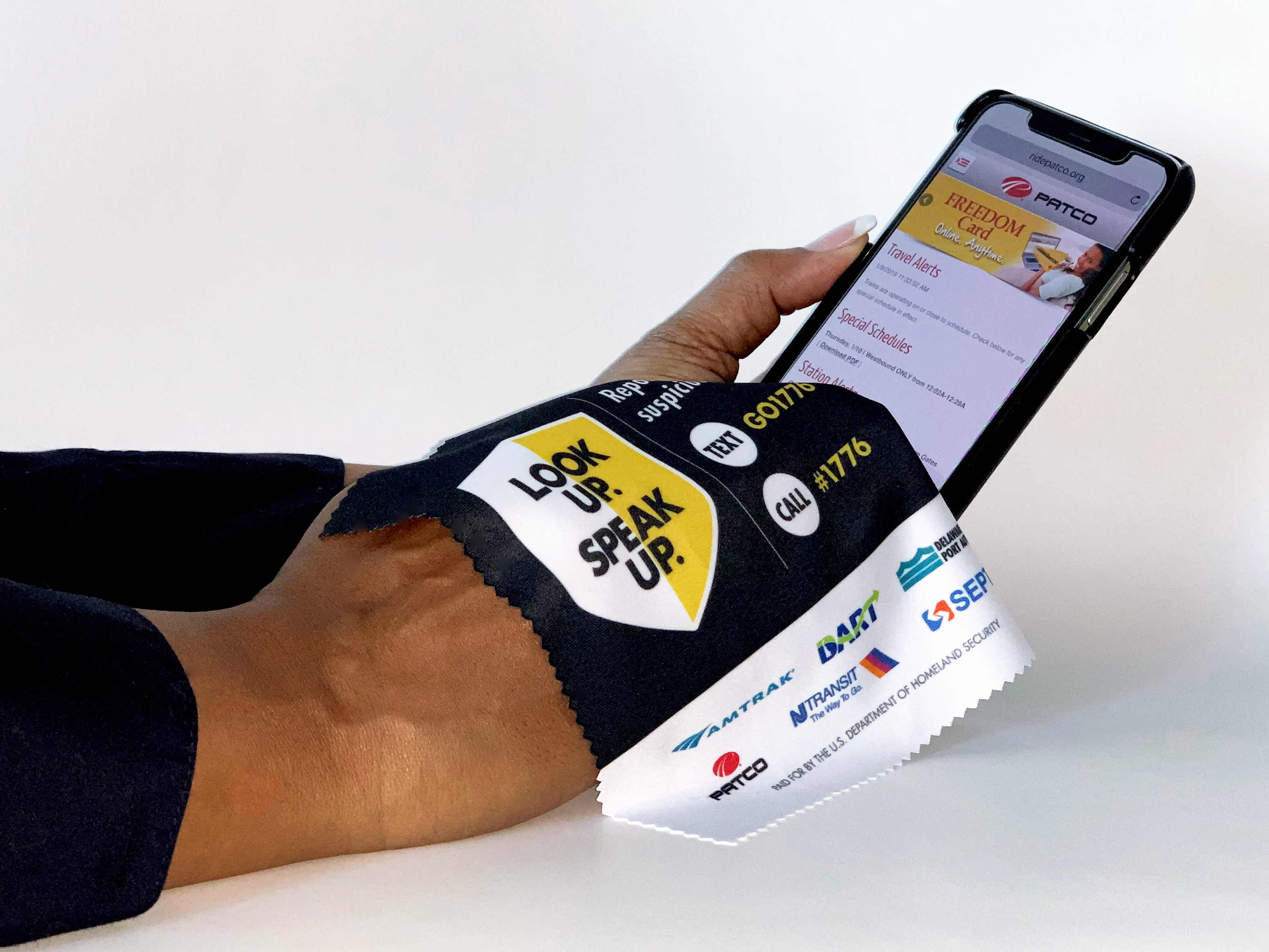 Employees handed out the cloths in PATCO's New Jersey stations on Thursday (1/10/19) during the morning rush (7am-9am) and in the Philadelphia stations during the evening rush (3pm-6pm).

The eyes and ears of PATCO riders are the first defense on public transit. If you notice suspicious loitering in or around transit facilities, individuals questioning transit security procedures, unauthorized persons entering restricted areas or persons mapping or photographing security systems, cameras, or patrols.

You can text GO1776 or call #1776 on your cell phone to report any suspicious activity to the tip line. The 1776 service is not a replacement for 911 in emergencies.

For more information, visit www.lookupspeakup.com.
[ Return to List ]
---