Press Releases
PATCO News & Information
---
Released:2/13/2019
PATCO Celebrates 50 Years of Service
PATCO to celebrate 50th Anniversary by offering "Flashback Fares" from 1969 during morning rush hours of Friday, 2/15

PATCO will celebrate its 50th anniversary on February 15, 2019 by rolling back fares from 6am-11am to the exact fares that were used back in 1969.

On February 15, 1969, PATCO made its first trip from Lindenwold, New Jersey, to Center City Philadelphia.

To mark this occasion, riders will be able to travel on PATCO and pay the 1969 fares from 6am-11am on February 15.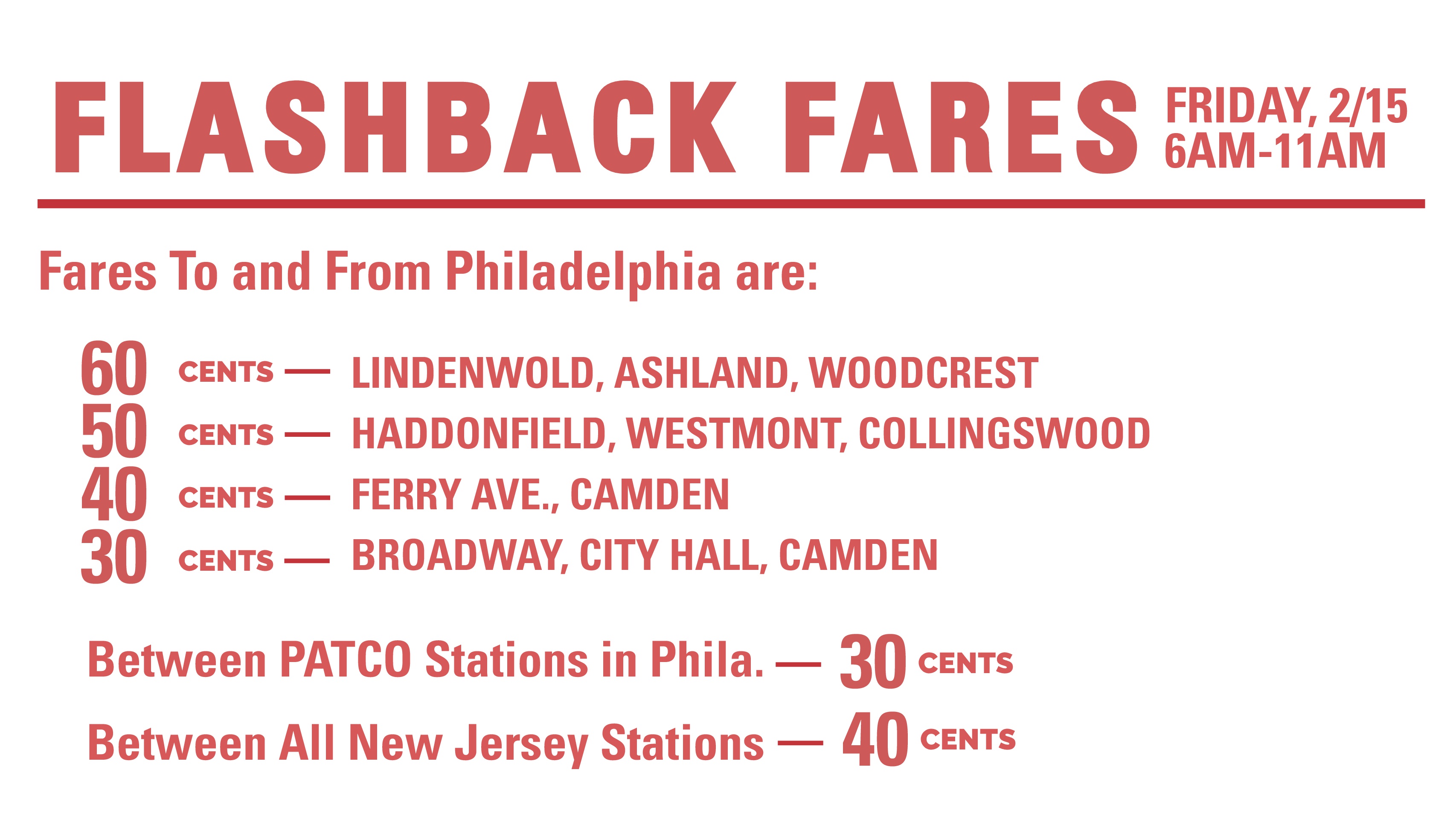 To kick off a year-long customer appreciation celebration, a festive event, complete with a cookie giveaway and DJ, will be held at the Woodcrest station from 7 a.m. to 9 a.m. on February 15. At 9 a.m., officials will make remarks to mark the start of celebrating PATCO's 50th anniversary.
Similar customer appreciation events will be held once a month at different stations with next month at Ashland.

In addition, PATCO employees will be at eight New Jersey stations (Lindenwold to Broadway) from 7 a.m. to 9 a.m. on February 15 handing out a commemorative reproduction of the original timetable from 1969.
[ Return to List ]
---