Press Releases
PATCO News & Information
---
Released:2/24/2020
Safety Enhancement Installed at PATCO Station After Request from Rider
One of the main goals and priorities at PATCO is safety. Not only the safety of our employees, but equally important the safety and wellbeing of our customers and community.

Recently, a rider reached out to us via social media regarding a safety concern they had at our Westmont Station in Haddon Township, New Jersey.

The rider expressed some unease about crossing a roadway separating station parking lots. They noticed drivers would disregard pedestrians within the marked crosswalk.

PATCO's social media team responded to the rider and quickly passed along their concern to the department that handles such requests.

PATCO subsequently applied for and received a grant from the Cross County Connection Transportation Management Association (CCCTMA) to install two flashing LED pedestrian crosswalk systems at the Westmont Station – one on the approach to Crystal Lake Drive and the other at Station Avenue. The crosswalk systems are pole-mounted and are highly visible. The systems are solar-powered and therefore no emissions or energy demand are needed for its operations. PATCO Track & Facilities Department staff installed the systems and they were placed in service on Friday, February 21, 2020.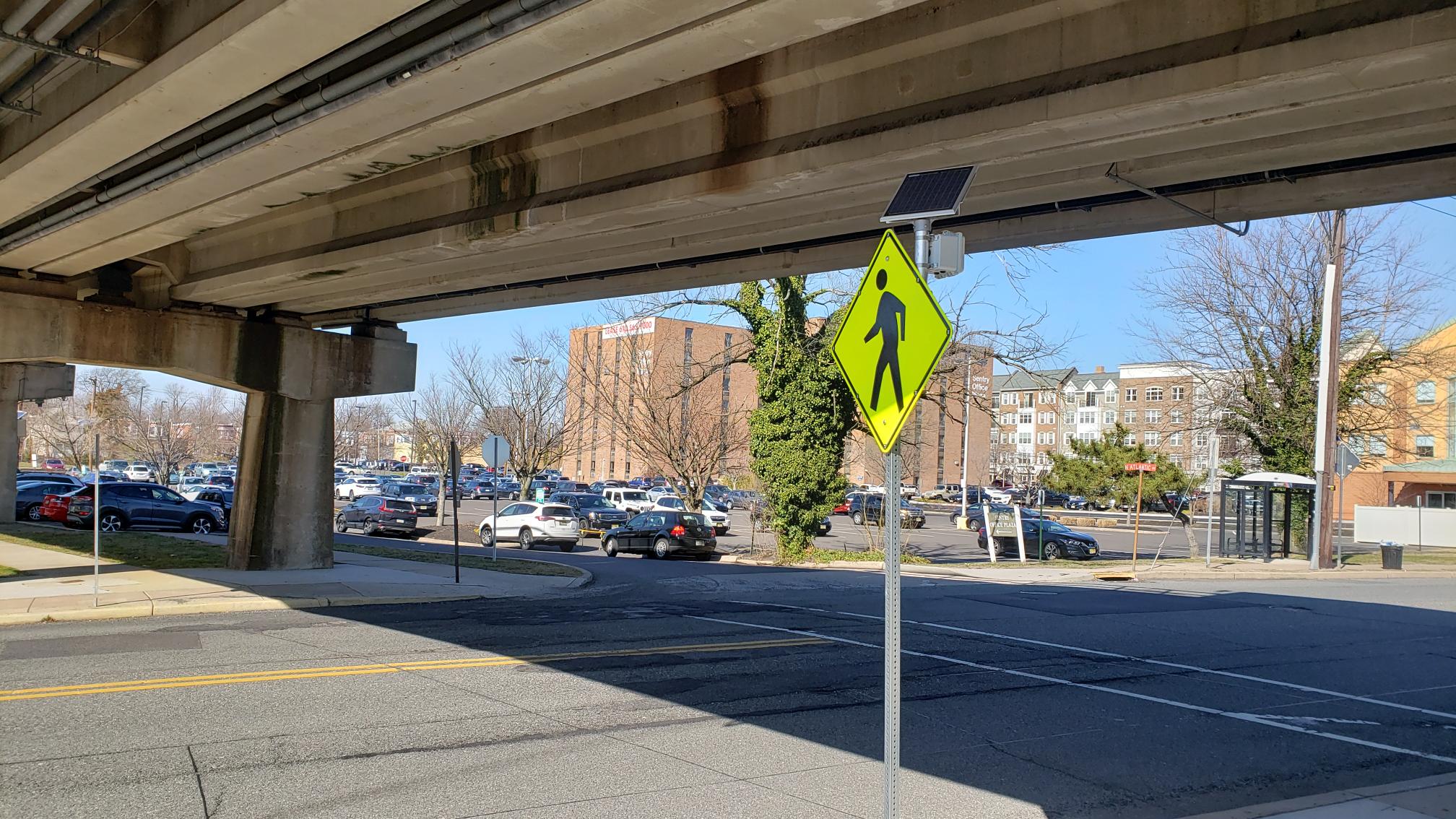 Over the past few years, PATCO has installed numerous other safety enhancements at its stations, including bike pumps and racks, as well additional stop signs at the Lindenwold Station.
[ Return to List ]
---