Press Releases
PATCO News & Information
---
Released:3/23/2021
New Schedule Starts Monday, March 29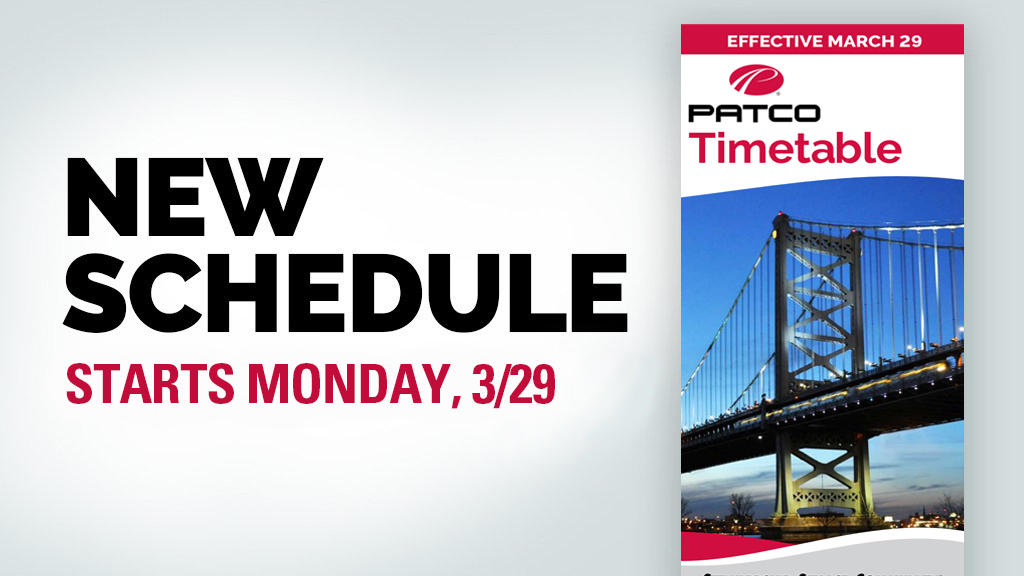 Slight adjustments are made to weekday evening departure times
A new PATCO schedule will go into effect on Monday, March 29. The new schedule adjusts the departure times of weekday evening trains. The morning and afternoon rush hours, daytime, owl service and weekend departure times remain the same.
The schedule continues to provide a high level of service with appropriate social distancing for customers based on current ridership statistics.

To view the schedule, please click here.
[ Return to List ]
---