Press Releases
PATCO News & Information
---
Released:11/30/2021
New Schedule Starts Saturday, December 4
PATCO shifts to a new schedule following the end of leaf season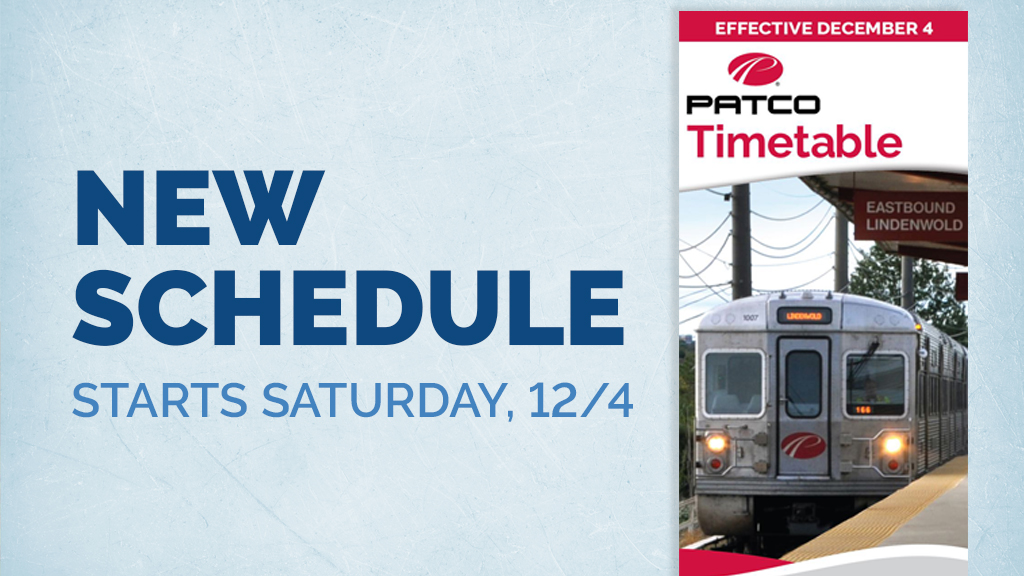 A new schedule will go into effect on Saturday, December 4. The new timetable marks the end of the current "leaf season" schedule when trains operated at reduced speeds due to slippery rail conditions.

The new schedule aims to provide a high level of service with appropriate social distancing for customers based on current ridership statistics.

Schedule highlights:

Weekday AM & PM Rush Hours: The schedule is similar to the current schedule, with minor departure time adjustments to account for faster run times of one to two minutes.
Daytime, weeknights, owl, and weekend service: Service levels remain the same with slight adjustments to departure times.
To view the schedule, please click here.
[ Return to List ]
---