Press Releases
PATCO News & Information
---
Released:11/2/2022
PATCO Launches Unlimited Weekend Ride Pass
New $18 monthly pass offers passengers unlimited travel between Friday and Sunday Nights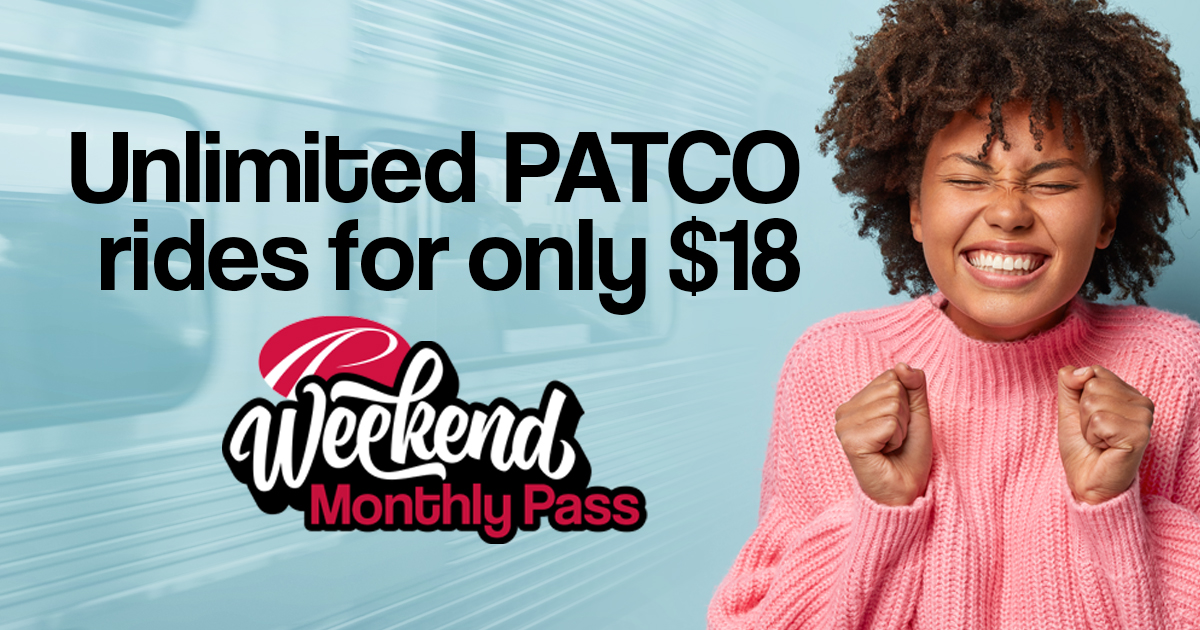 The Port Authority Transit Corporation (PATCO) announced today the launch of an unlimited weekend monthly ride pass and a revitalized rider perks program. The two initiatives are geared toward increasing ridership and saving riders money while promoting taking PATCO to the many cultural, recreation, and event destinations in Philadelphia and South Jersey during off-peak times.

The PATCO Weekend Monthly Pass allows unlimited weekend travel between any PATCO station for 30 days after the first use for the flat rate of $18.00. The unlimited rides will be valid between Fridays at 6:00 p.m. and Sundays at 11:59 p.m. The special pass can be added to new and existing FREEDOM Cards from any station ticket vending machine (TVM).

The discounted, flat rate unlimited pass is a first for PATCO, which uses a zone-based fare structure. One round-trip fare between New Jersey and Pennsylvania currently costs between $2.80 and $6.00, depending on which stations are traveled.

"PATCO is excited to offer unlimited weekend rides," said PATCO General Manager John Rink. "It is a great money-saving opportunity for our riders, and it comes at a great time when many families use PATCO to travel to the city for holiday events and attractions."

Riders can take advantage of the unlimited weekend pass to enjoy annual holiday traditions such as shopping in the city, visiting attractions like Christmas Village at Love Park, and viewing light shows at Macy's, Philadelphia City Hall, and the Comcast Center. Free parking is available at New Jersey Stations after 10 a.m.

Weekend Monthly Pass holders can also take advantage of the newly revitalized rider perks program, "PATCO Perks!" to enjoy additional savings while traveling on PATCO.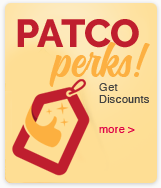 The program offers PATCO customers exclusive offers and savings at participating locations simply by showing their PATCO FREEDOM Card or ticket. Perks range from 15% off purchases to buy one get one free offers at retailers located along the transit line. One special seasonal perk this year is $1.00 off admission at the Rothman Ice Skating rink at Dilworth Park, which opens November 4 and runs through February 26, 2023.

"Our PATCO Perks! Program enables our customers to extend their dollar when riding PATCO," added Rink. "It is an added value to our unlimited pass and is especially beneficial in these times when many are looking closely at their travel plans and wallets."

The weekend monthly unlimited pass will be available starting Friday, November 4, and will be offered as a 3-month pilot program. PATCO Perks! are available now, with offers updated frequently. A complete list of perks is available at PATCOperks.com.
[ Return to List ]
---