Press Releases
PATCO News & Information - Archives
---
Released:4/27/2015
PATCO to participate in Safety Awareness Day on Wednesday, April 29
Local regional transit agencies partner to raise rail safety awareness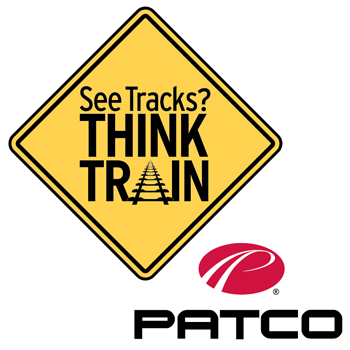 LINDENWOLD, NJ – PATCO will join SEPTA, NJ Transit, Amtrak and Operation Lifesaver on April 29 in a campaign to raise public-safety awareness when around trains and tracks, as well as overall safety while using public transportation.
"Safety is as simple as A-B-C… Always Be Careful," says John Rink, PATCO General Manager. "It requires awareness to take safety precautions while using public transportation and alertness when around trains and tracks."
From 7 a.m. to 9 a.m., PATCO staff will distribute safety brochures in all nine New Jersey stations. At 10 a.m., Rink and other transportation officials will hold a press conference at SEPTA's Overbrook station, located at 2195 North 63rd Street in Philadelphia, on the importance of rail safety,
"We'll be taking this day to remind our community of the simple, common-sense precautions that our customers can take for their own safety and the safety of others," Rink said. "We hope our passengers will take a brochure, chat for a moment with our staff members, and will take to heart the important safety information and riding tips listed in the pamphlet."
###
Operation Lifesaver is an industry organization working to change people's behavior around railroad tracks and crossings with the national public awareness campaign, See Tracks? Think Train! Hundreds of working and retired railroaders and transit employees volunteer to teach the public about safety around the tracks. There is more information at www.oli.org.
The Delaware River Port Authority is a regional transportation agency that serves as steward of the Ben Franklin, Walt Whitman, Commodore Barry and Betsy Ross Bridges and PATCO on behalf of the community.
[ Return to List ]
---