Platform Digital Signs
Digital displays will show real-time train information and changes to the schedule.
Date of Completion: 2021/2022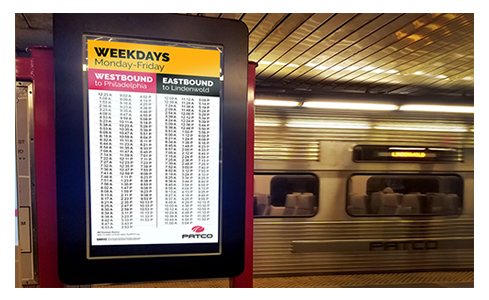 Eighty double-sided LCD monitors have been installed in all 13 PATCO stations. The purpose of the monitors is to display the day's current timetables including special schedules. Previously, PATCO staff would visit each station and manually post any daily changes to the normal schedule. The monitors allow PATCO to make immediate changes to all stations in the event of a necessary change to the regular schedule.
Real-time train information, such as a countdown timer until the next train arrives, is expected to be operational by the end of 2021.